Events at Blackwood Living
Rustic, Elegant Texas Weddings, Retreats, Dinner Parties, and Family Reunions
Enjoy a day visit or stay overnight. Savor delicious, elegant or casual catered meals featuring our commitment to seasonal, local, beyond-organic food.
An hour's drive from the fourth largest city in the country, near Hempstead, Texas, is a magical oasis. Carved out of the land, yet intrinsically a part of it, Blackwood's serene and welcoming outdoor environment offers guests a sense of peace and tranquility rarely found in daily life.
Whether you are planning a wedding, private party, farm-to-table dinner, corporate retreat, or just about any occasion you might dream up, Blackwood promises your group recreation, relaxation, and environmental inspiration for all.
Blackwood provides a unique Texas event venue for your:
• wedding and reception
• yoga teacher training
• corporate board meeting
• team-building retreat
• church or scout youth event
• women's conference
• spiritual retreat
• writing retreat
• family reunion
• bar mitzvah, bat mitzvah
• private dinner party
• cooking class
• farm-to-table dinner
With our 33 acres of cultivated and wooded land, pond, abundant plant and animal life, and more, Blackwood's rich ecosystem inspires visitors of all ages to explore the natural web of life and to develop a healthy, respectful relationship with nature. You and your guests will relish a delightful respite from the daily hubbub and enjoy refreshing replenishment that only nature and the land can give.
Our large Gathering Hall, commercial kitchen, two studio cabins, and comfortable bunk house with large great room and welcoming porch can accommodate most any sized gathering for just about any occasion.
If you can dream it, we can do it.
Naturally Elegant • Pleasantly Unexpected • Absolutely Enchanting
Totally Texas
Blackwood Farm-to-Table Dinners
Farm-to-Table dinner series.
Blackwood Living hosts a Farm-to-Table dinner series in partnership with local chefs to highlight the farm's delicious seasonal produce, as well as support local vendors and artisans. All proceeds from these dinners go to support Blackwood Educational Land Institute's educational programs.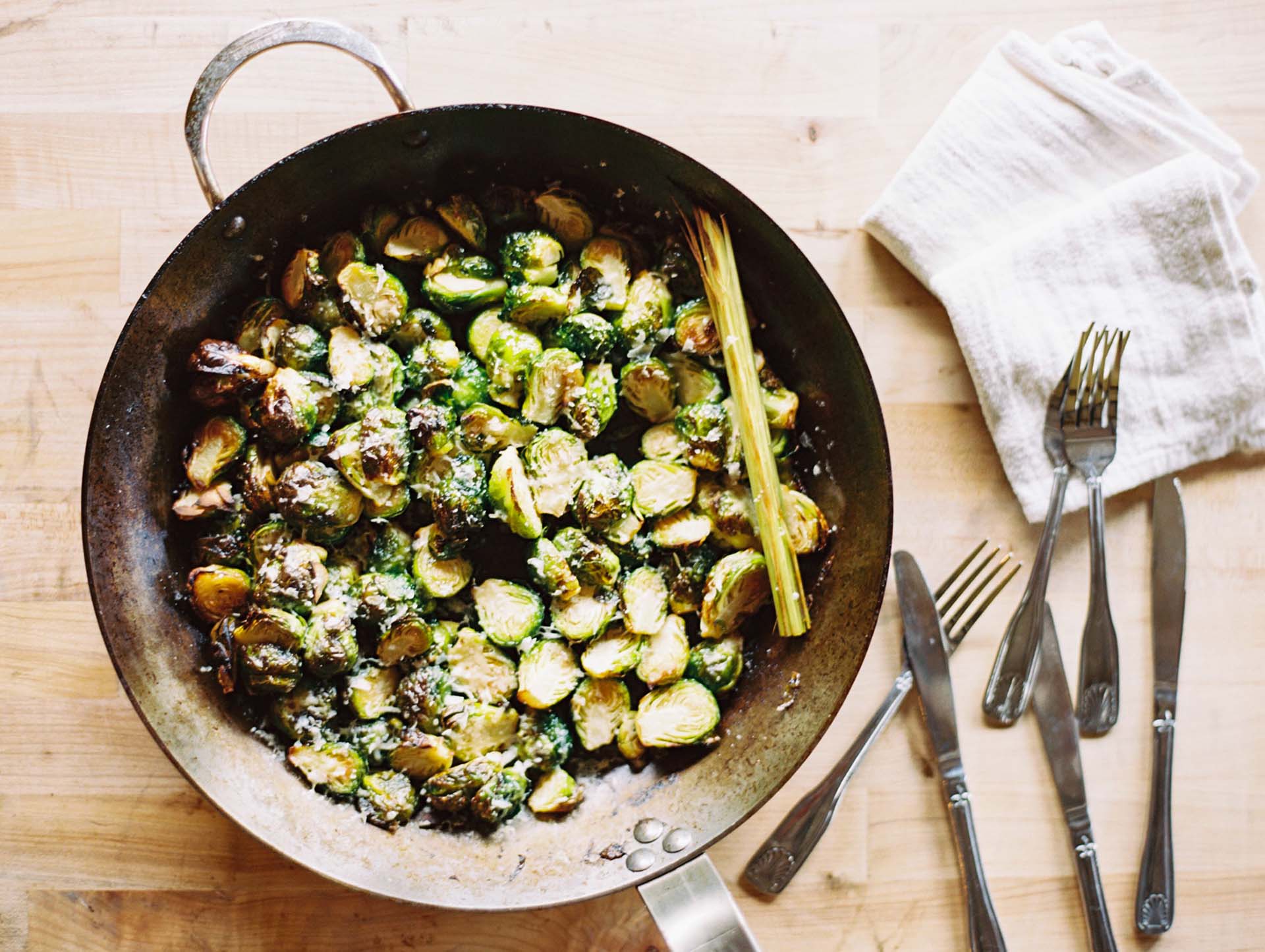 What we eat and how we grow it affects every aspect of our lives – our health, our brains, our hearts, our bodies – and our connection to one another. The work at Blackwood is a visionary template for food and food systems for Houston and for every community that prioritizes the fundamental well being of its citizens.
Chris Knapp
CEO at Collaboration Capital
Blackwood's Morning in the Country lunch and learn series is hosted once a month on Saturdays during the Spring and Fall. This program is the perfect opportunity to take a break from the bustle of city life, visit Blackwood for the first time, or come back and see us again.
Take a self-guided tour of the farm, sip some sweet tea in a rocker on the porch, and enjoy a delicious lunch, prepared by a local chef with freshly harvested ingredients from our gardens. Before lunch, learn in a class or demonstration led by one of our featured community experts, related to food, community, and nature.
Follow the link below for more information and to purchase tickets.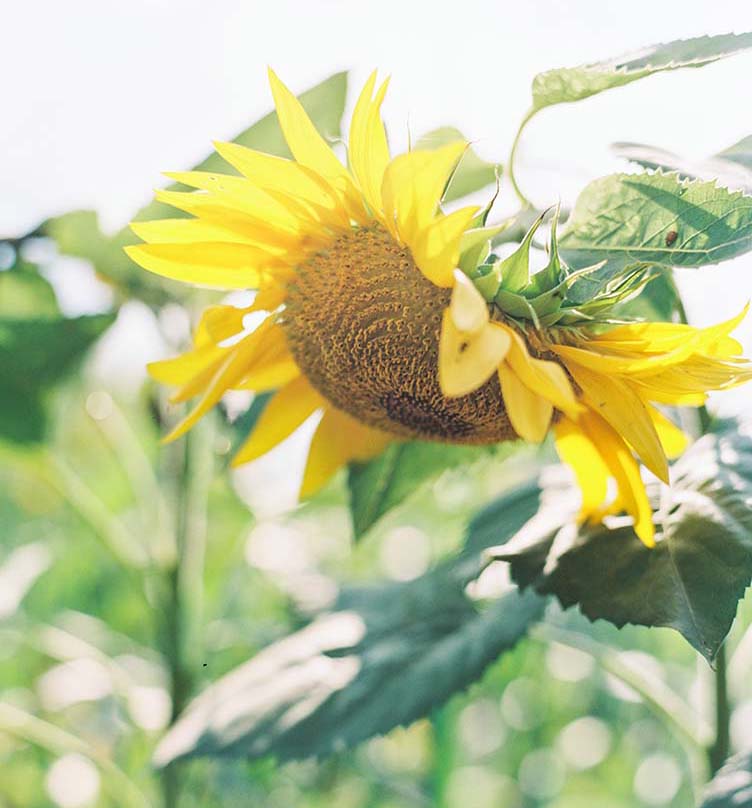 As someone who cares deeply about where my food comes from, Blackwood has taught me to ask how, nurturing the quest for finding examples of sustainable food production using restorative agricultural techniques. I have grown so much from my relationship with Blackwood.
Karen Man
Professional Baker, Artist, Restauranteur
Blackwood Living. Your Dream Texas Wedding.
Blackwood has many uses for celebrating families, friends, and community. The land features multiple organic indoor and outdoor spaces as a blank canvas to capture the true spirit of the romantic, rustic Texas wedding of your dreams. From rehersal dinners on the Baleyfield porch to farm-to-table receptions under the stars, our beautiful working farm and authentic country setting near Houston, Austin, Brenham, and College Station will delight your guests and assure a lifetime of memories.
From intimate ceremonies to extravagant celebrations, Blackwood is the perfect venue for the quintessential Texas wedding. Our onsite catering kitchen can utilize the farm's delicious, beyond-organic produce to create the perfect farm-fresh menu for your reception.
Helping you create a memorable, romantic wedding is important to us. At Blackwood, we are committed to making your dreams come true.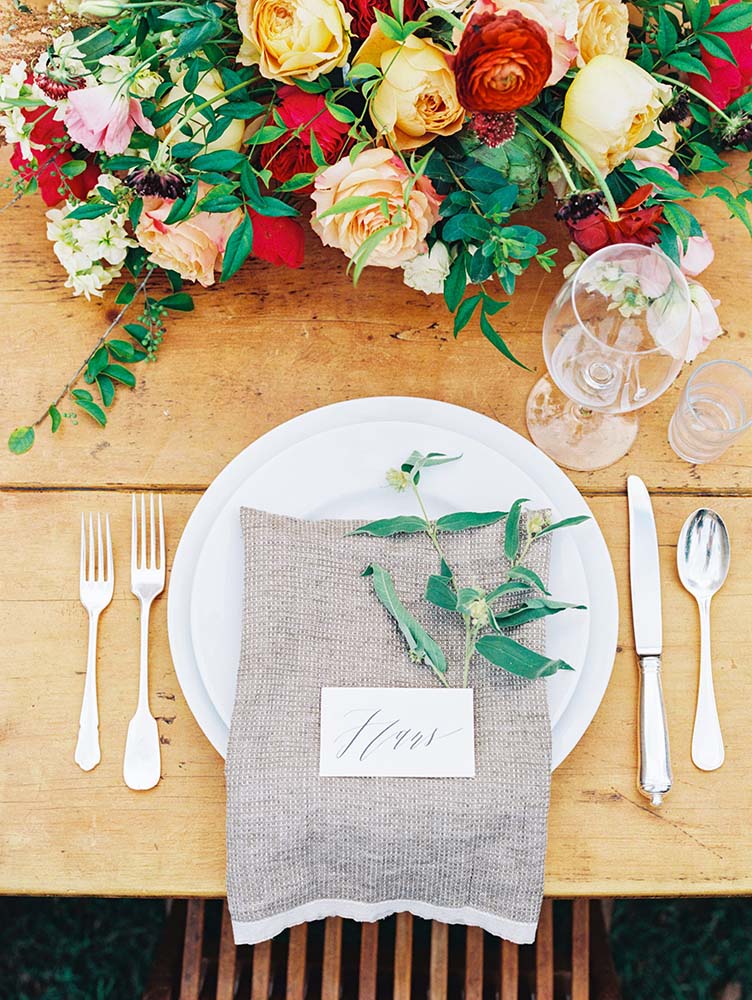 Curating memorable and unifying events.
Transform your gathering into a one-of-a-kind experience. Delight your family and friends with a Texas farm-inspired party, farm-to-table dinner, cooking class, or family reunion. Spend the day or spend the night. From a sustainably designed bunkhouse, Gathering Hall, and two large production and kitchen gardens to over 30 acres of forest, natural trails, labyrinth, and prairie – there is so much for your guests to discover and explore. Visit the apiary and chicken coop to see firsthand where our honey and eggs come from. Savor a delicious meal and warm cup of coffee in rockers on the porch.
Blackwood is the perfect venue for unique, family-friendly events.
Host your birthday party, bat mitzvah, ladies lunch, and more. We can accommodate parties of almost any size and curate the perfect experience for your day. Partner with our onsite caterer to design the most delectable, farm-to-table cuisine you can imagine.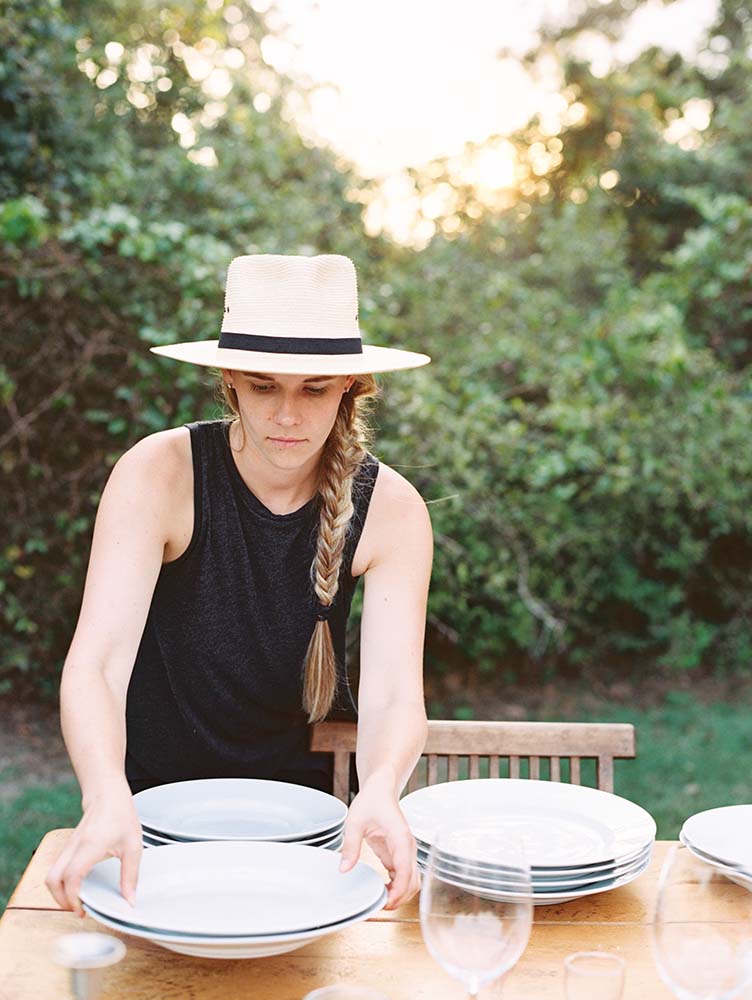 Our son's Bar Mitzvah at Blackwood was so memorable and perfect in every way. Our family and friends had no idea what they were going to experience when they drove out from Houston for the service and celebrations. Afterwards, so many people (from all the different generations) told us it was 'the way all Bar Mitzvahs should be'. Blackwood provided not only a beautiful setting but also a spiritual one that allowed us to truly come together and celebrate this important Jewish milestone.
The food prepared by Cade and his crew was amazing (we had over 150 people) and the gathering hall was great for the luncheon and then quickly turned around to create a space and stage for live music.
Baleyfield porch provided a special setting for the Kiddish blessing. Our guests enjoyed touring Blackwood and hanging around outside as well as joining the festivities and music inside. Cath was great to work with and her vision and creativity helped make it all come to life. Now all of our friends want to create their own special events at Blackwood!
Jennifer Touchet
for her son's Bar Mitzvah
Fully facilitated and catered events.
Blackwood offers a productive, restorative environment for company retreats and meetings. For a chance to forge newfound connections, spark creative ideas, and inspire your team, host your company event on our sustainable farm and retreat center.
Whether you need a venue to host your group or a fully-facilitated and catered event, we can provide what you're looking for.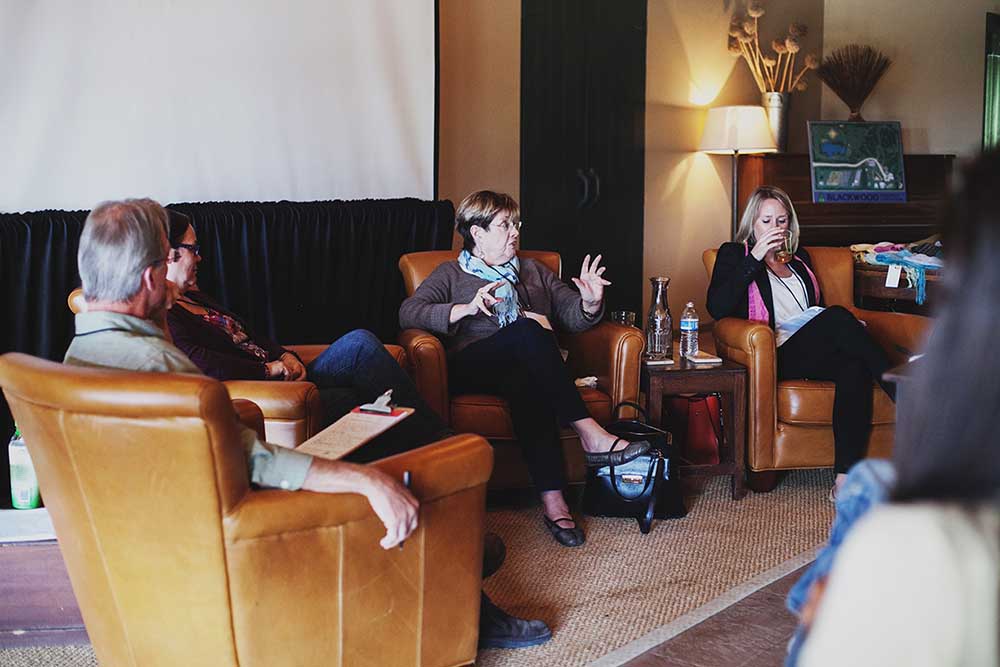 We held our company retreat at Blackwood and the entire experience was impeccable. Their team worked closely with us to make sure we were properly accommodated across many areas. The bedrooms were spacious, the hall was large enough to hold multiple break-out sessions, the breakfast, lunch, and dinner options were sourced locally from their on-site organic garden and they worked around our schedules to incorporate a team-building cooking class, among other activities. They also made sure we were always stocked up on coffee, which our team greatly appreciated. We would strongly recommend Cath and the Blackwood Team to anyone looking to refresh their company retreat experience because it was truly one-of-a-kind!
Host Your Event at Blackwood.
Our Texas farm-inspired spiritual, social, and educational events and retreats will delight your group and enrich your spirit, naturally. From weeklong yoga retreats occupying all our facilities to intimate afternoon writers' retreats working on the back porch of Baleyfield House, participants rave about the comfort they have enjoyed, the inspiration they have received, and the productivity they have experienced.
If you can dream it, we can host it.
Contact us with your idea so we can begin planning your dream event today.